SEO Services San Diego
Honest, transparent SEO services that put your website to work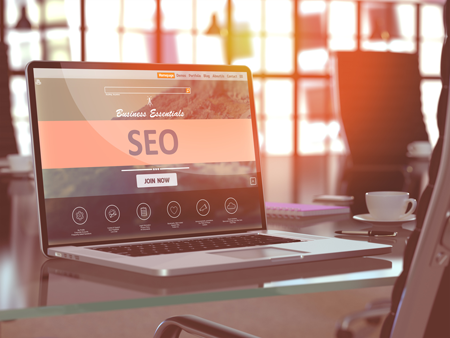 Benefits of our San Diego SEO Services
Organic SEO has the highest ROI of all digital marketing strategies. Hiring the right SEO company for your website means increased exposure, increased leads and increased conversions. Not investing in SEO, or not investing in the right kind of SEO, can result in poor search ranking, poor lead conversion and, worst case scenario, getting your website banned from major search engines like Google. Hiring us for your SEO services means you are partnering with experienced SEO experts who follow best practices, have a solid track record of obtaining results and understand SEO inside and out.
Craft & Clover has built a solid reputation for providing honest, transparent SEO services in San Diego, and we bring results. with us, it's not just about SEO. In fact, we'd be so bold as to say SEO is no longer something that is done. Rather, SEO is the result of holistic digital marketing done right. We integrate SEO with full digital marketing, so you don't just rank, you pull in and convert traffic. Whatever your goals, we'll help you get there.
Your website is your most valuable marketing asset. Our SEO services will maximize its value by:
Increasing your presence on the web
Increasing leads and conversions
Increasing brand exposure
Increasing website traffic
Establishing brand trust
Establishing your authority as a leader in the industry
Finding, converting and re-engaging potential consumers
Maintaining competitive rank in search engine results
We are competitive, honest and ethical in all things SEO. We specialize in on-page optimization, off-page optimization and negative SEO mitigation.
SEO Services: A Closer Look
Our SEO services can be divided into 3 key areas: on-page optimization, off-page optimization and negative SEO mitigation. Clients may choose to hire us for a comprehensive service package, or we can create a customized package based on need.
On-Page Optimization Includes:
On-page optimization builds a solid foundation for search engine optimization. By implementing a keyword strategy and optimizing on-page elements and maintaining optimal site health, your site will be recognized by the search engines as relevant, current and user-friendly. Combined with off-site optimization, your site will be ready to compete in the top ranks for search engine placement.
Keyword research, analysis and strategy
Page titles, title tags, H-headers
Image optimization
Content optimization
Social sharing network optimization
Site speed
Internal and outbound linking structure
SEO-friendly site architecture
Sitemaps
Off-Site Optimization
If on-site optimization is the cornerstone of SEO, off-site optimization is the cement that holds it together.  An off-site optimization campaign is a strategic effort that combines market research, content creation and outreach to increase your brand's online presence and industry-related authority. Off-site services include:
Relevant, niche-related directory submissions
Local directory submission
Content creation/promotion
Paid advertising
Social media
Press releases
Link-building campaigns
Local SEO optimization (Google Business, Bing for Business, etc.)
SEO is fickle and in a state of constant change. You need a professional who can stay on top of changes in search engine algorithms and trends in the digital space. We study the ever-changing digital landscape to make sure we provide SEO services that will withstand the test of time.
Negative SEO Mitigation
We also specialize in negative SEO mitigation. We can help you recover rankings and protect you from negative SEO attacks. Yes, negative SEO exists and it can undermine months, even years, of hard work and SEO effort. Our tools and experts stay on top of it for you so you can rest easy.
For companies who would like to manage their own SEO, we can provide a thorough and detailed SEO audit, identifying strengths, weaknesses and providing actionable suggestions your team can carry out.
Want to learn more about how our SEO services can help your San Diego business? Contact us today for a free quote.